An Evening of Murder: an illustrated talk by Dr Lucy Worsley
5 June 2015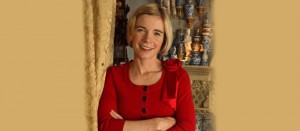 Friday 5th Jun 2015 – 7.30 pm
Join Dr Lucy Worsley, Chief Curator at the Historic Royal Palaces, renowned historian and BBC television presenter, as she examines the dark story of our fascination with murder, crimes and criminals.  Starting with a horrific early nineteenth-century serial-killer in the East End of London, the evening will end in the tame drawing room dramas of Agatha Christie.
Loughborough Town Hall
Tickets – £18
Booking available online, in person at the Box Office, or by phoning 01509 231914.