Exhibition at the University about Citizenship
19 June 2018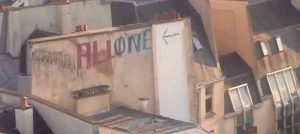 There is an interesting exhibition about Reimagining Citzenship at Loughborough University Martin Hall Building until 14 July.
It collectively curated by the Politicized Practice/Anarchist/Theatre and Performance Research Groups that will form part of Loughborough University Arts Festival.
In government parlance, being a citizen means to be recognised as a 'subject or national'. What is at stake in re-imagining new forms of citizenship and modes of civic participation? How can the notion of citizenship be changed without subjection?
This exhibition centres on the concept of the citizen-artist/artist-citizen to explore the potential for art practices to re-imagine citizenship. It brings together a range of audio-visual and text-based responses with contributions by artists and researchers from across and beyond the University.