An evening with Mary Queen of Scots: the Century Theatre, Coalville
29 May 2015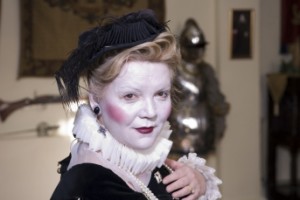 7.30 pm – the Century Theatre, Coalville.
Join Tutbury Castle curator Lesley Smith for her portrayal of Mary Queen of Scots during her imprisonment at Tutbury Castle.
Learn about Mary's three marriages and about life in general in Tudor times in this fascinating and emotive presentation and Q&A.
Further information can be found here.
Tickets £7.50 in advance and £9 on the door.
Tickets are available from the Box Office