The Canterbury Tales – Century Theatre, Coalville
17 April 2015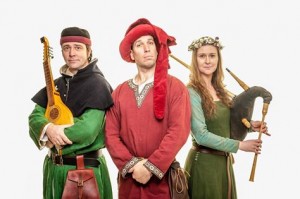 7:45 pm – Snibston Discovery Museum and Century Theatre, Ashby Road, Coalville, LE67 3LN
Acclaimed historical theatre company Blast from the Past present a new version of Geoffrey Chaucer's timeless classic The Canterbury Tales.
Written in the late 14th century, The Canterbury Tales is the high-water mark of medieval English literature. Based around the concept of a disparate group of pilgrims to the shrine of Thomas à Becket at Canterbury Cathedral who tell each other stories to while away the journey, it paints a rich and vibrant portrait of life in medieval England.
Tickets: £10
Advanced: £8
Book by emailing snibston@leics.gov.uk or by telephone on 01530 278444.