A cure for Christmas podge!
29 December 2020
On a snowy day in early December 2017, I nipped down to the Old Rectory Museum in Rectory Place to meet a friend of mine, Dr Sara Read of Loughborough University.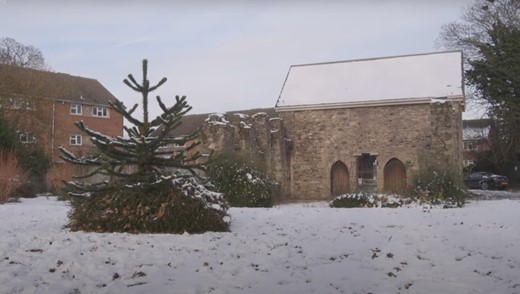 Sara is a specialist in early modern culture, literature, and medicine, (with a particular interest in women's reproductive health) and had asked if she could use the Old Rectory as the backdrop for a short film. In it, Sara would recreate a 17th century recipe for surfeit water – an indigestion remedy for people who've eaten a surfeit – or excessive amount – of food. The film would be released over the Christmas period, a time when over-indulging in rich foods and drink is common.
I'm one of the volunteers with Loughborough Archaeological & Historical Society who run the Old Rectory Museum, and as we're always looking for ways to raise public awareness of the building, Sara's request was cheerfully granted. Hence me meeting her there, to let her in.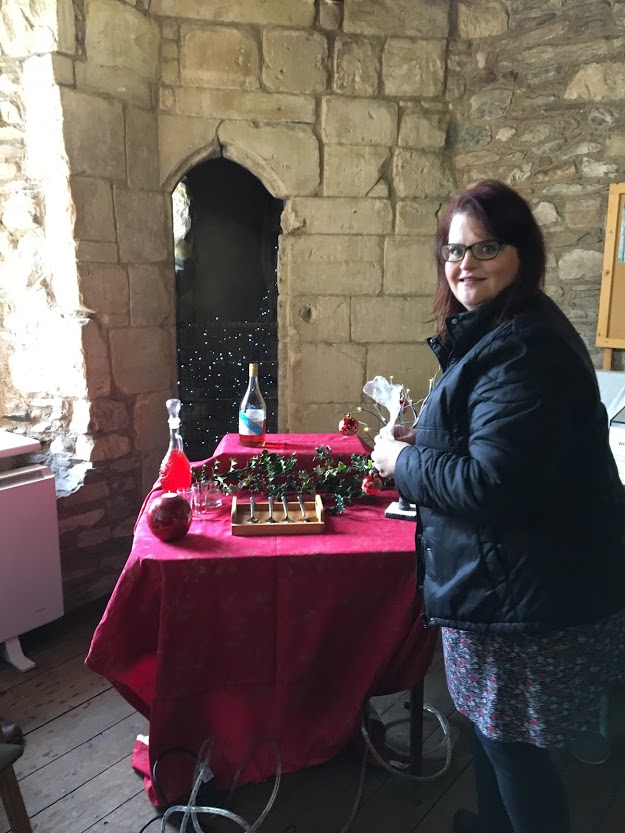 It was a very cold day indeed and at that point, the building's heating system – installed when it was converted into a small museum in the early 1960s – wasn't working. And despite being a short film, it took a couple of goes to record all the elements needed from different angles. I was lucky enough to be wearing a thick coat and gloves (though my poor feet were frozen!), but I watch the film back now in amazement at how well Sara coped with filming in just a thin dress.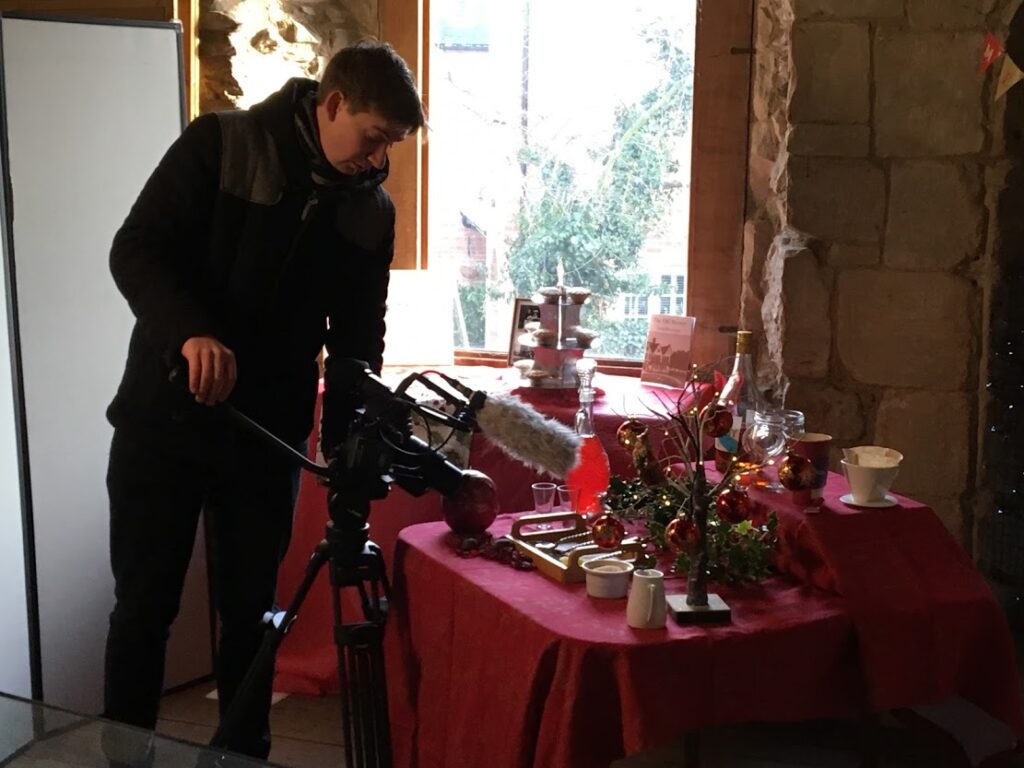 But it was great fun nevertheless. I loved seeing the upstairs solar blinged with Christmas decorations as a make-shift studio and watching Sara create a 'medicine' inhabitants of the Rectory might well have been familiar with back in the day.*
You can watch the film Sara and her team made here and access the recipe itself here.
Dr Read's academic works on early medicine and 17th century women's health can be found here.
Her first novel, 'The Gossip's Choice,' about 17th century midwife Lucie Smith (Wild Pressed Books, 2020) can be found here.
Alison Mott
*The Rectory building is first noted in documentation in 1228 (though it will have been built some years prior to this) and is therefore some 500 years older than the written version of the recipe Dr Read used.