A Loughborough Chimney Sweep
15 June 2020
Loughborough Library Local Studies volunteer Christine Harris shares her research on her ancestor – Benjamin Newton – who was a chimney sweep in Victorian Loughborough
My great-great-grandfather Benjamin Newton was born in Nottingham in 1839 to parents Isaac and Maria Newton. His father Isaac was a stocking framework knitter who became involved with the Chartist Movement and was transported to Australia in 1845.
Benjamin and his brother William were placed in the workhouse in Mansfield and remained there until, in 1850, a Loughborough chimney sweep, Robert Clark of Baxter Gate, came looking for apprentices. So it was that Benjamin became an apprentice when he was just 12 years old.
Benjamin was a chimney sweep all his working life and by 1871 he was running his own business in Fennel Street. By 1881 he had moved to Bridge Street and his son William had joined the business.
William went on to be a chimney sweep for 60 years and his son Frank then joined the business until his retirement in 1957. Thus ended a 107 year-old Loughborough family business.
Over the years, the Newtons swept chimneys for many of the county's large houses. Garendon Hall, Beaumanor Hall, Staunton Harold and Prestwold Hall were among those they worked in.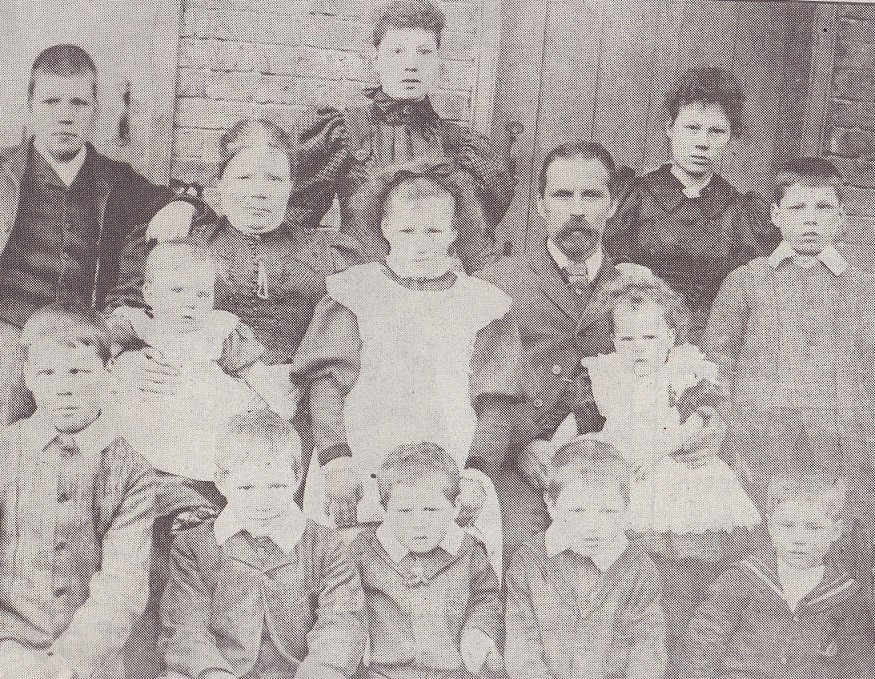 Christine Harris
Loughborough Library Local Studies Volunteers
Read about the difficult life led by apprentice chimney sweeps here.