Beacon bonfire commemorates coronation
26 June 2022
On 26 June 1902, a 40ft high bonfire was built on Beacon Hill to celebrate the Coronation of King Edward VII and Queen Alexandra. The cost was £80.
For the Coronation of King George V and Queen Mary on 22 June 1911, the bonfire was guarded the night before by Woodhouse Scouts to ensure that it was not mischievously lit beforehand.
Article submitted by Loughborough Library Local Studies Volunteers.
On this day in Loughborough … 26th June 1891
25 June 2022
Severe Thunder Storm 25th June 1891
A severe thunderstorm broke over Loughborough on Thursday Evening 25th June. Throughout the day the atmosphere had been sultry, and rain fell at intervels; shortly before 5 o'clock a storm was heard towards the south west which gradually came nearer the town, causing the people to seek shelter. There was an extremely heavy rain for about three quarters of an hour, nearly two inches being registered between 4.30 abd 6.00 p.m.
With scarcely a minutes cessation, the torrent continued to descend until 20 minutes to 6, tremendous peals of thunder succeeding brilliant and dangerous flashes of lightening.
The Derby Road was covered with something like three feet of water. In the Cherry Orchard district the streams from Hume Street and Cobden Street met at Peel Street which lying somewhat low, was soon four feet under water.
Printed Thursday 2nd July 1891
Article submitted by Loughborough Library Local Studies Volunteers and taken from the Loughborough Advertiser, Loughborough Herald and Loughborough Monitor as collated in Matthew's Local Newspaper Extracts Vol 3.
Loughborough Markets and Fair 1221 – 2021
19 May 2022
Loughborough Library Local Studies Volunteer Group have published a new book commemorating last year's 800th anniversary of Loughborough's legal right to hold markets and fairs in the town.
Compiled by a number of members, each concentrating on a different aspect or historical period, the book contains research carried out by the group for the 'Markets and Fairs' exhibition in Charnwood Museum last Autumn, going into greater detail than the exhibition had room to display.
Copies are available for £9.99 from the Volunteers, who can be found running the Local Studies room at Loughborough Library on Tuesdays, Thursdays and Fridays between the hours of 10 am – noon and 2 pm – 4 pm.
Email lllsv@gmx.co.uk for further information.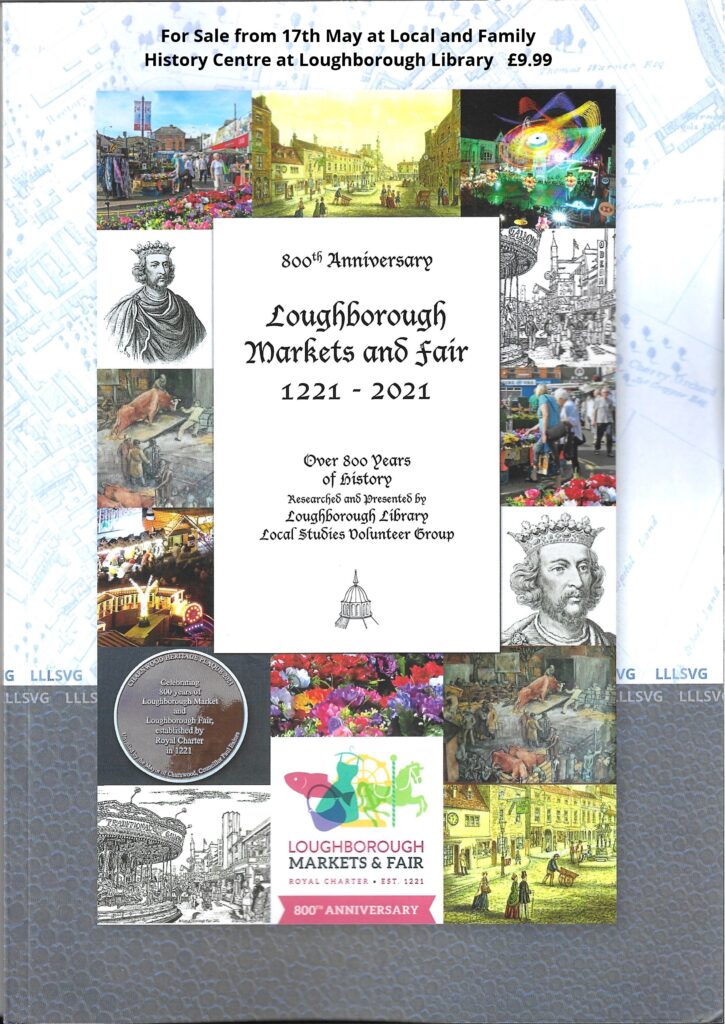 On this day in Loughborough … 1873
18 December 2021
18th December 1873
Sarah Gutteridge, a girl of 17 of Sutton Bonington, was fined 5/- for being drunk and incapable in North Street on 15th.
Snippets from the Loughborough Advertiser, Loughborough Herald and Loughborough Monitor. Collated by Loughborough Library Local Studies Volunteers. Source: Matthew's Local Newspaper Extracts Vol. 1
Additional material sourced by Alison Mott.
Mr Herbert Morris plays Father Christmas
17 December 2021
'Herbert Morris, the founder of the Empress works, used to come at Christmas time and he would throw pennies and apples and oranges to the children. He came in a big open car. He was a little man, very dark with a large moustache.'
'The drays that brought the steel to build the cranes were drawn by cart horses. There was many an accident halfway down the bridge because they couldn't stop the drays running on the slope. They used to come down the bridge and the brakes wouldn't hold them. They often used to go over hedges into the fields. The horses and the carts, all the lot. The strain on them was too heavy.'
Extracts from 'Loughborough As I Remember It (Memories of the Town before 1945.)' (Various contributors. edited by Jean Carswell, published by Leics Libraries, 1988).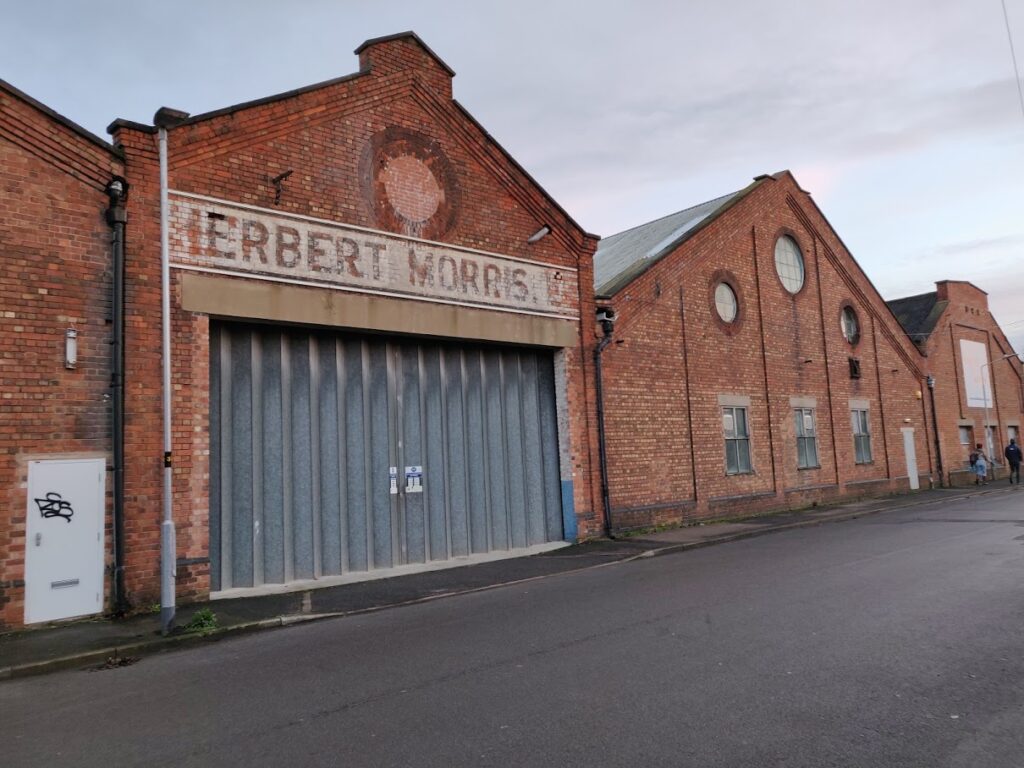 On this day in Loughborough … 1924
12 December 2021
12th December 1924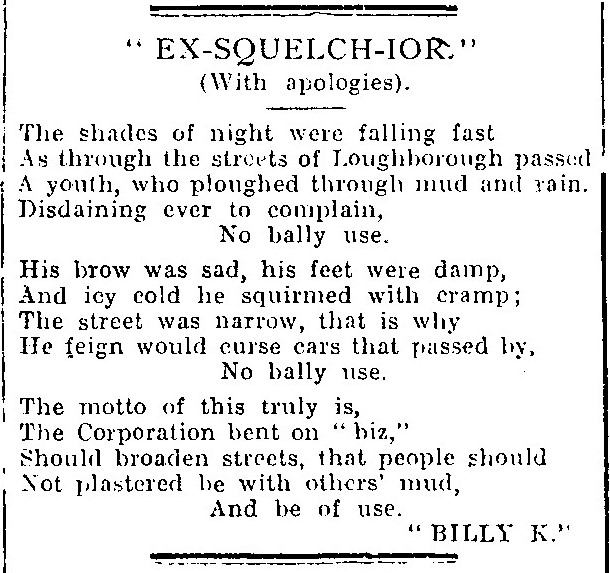 On this day in Loughborough … 1945
7 December 2021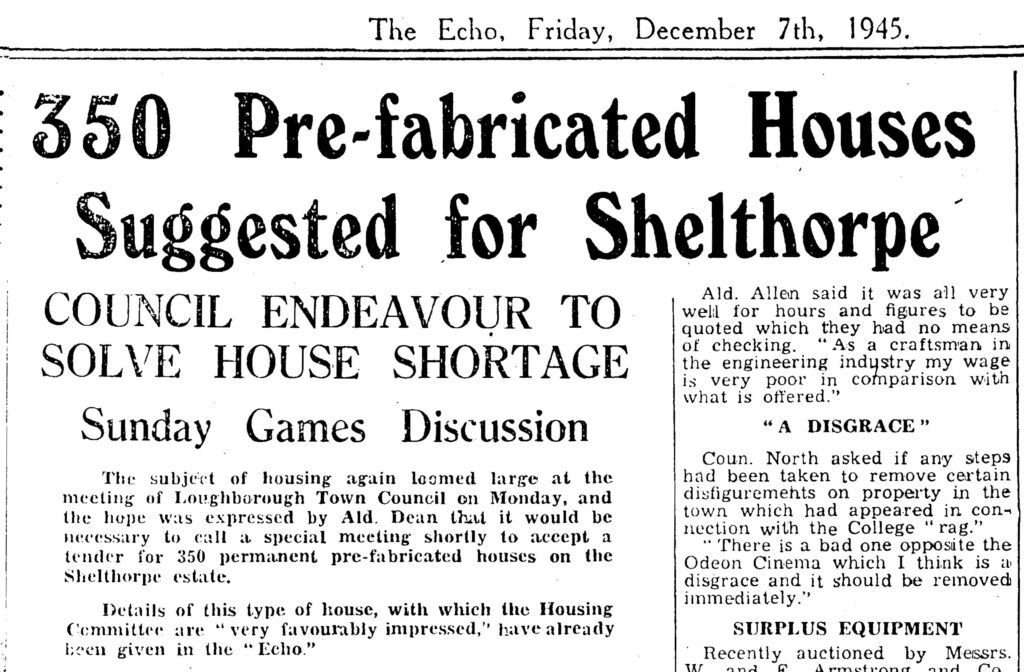 On this day in Loughborough – 1859
7 November 2021
Monday 7th November 1859
LOCAL BOARD OF HEALTH
A plan and building notice were produced, for the erection by Mr. Taylor, of a bell foundry and other premises in Chapman-street*, which was allowed.
*Note: the bell foundry was actually built in Freehold Street, although Chapman Street is not too far away.
This item featured in The Leicester Journal on Friday 11th 1859, and was unearthed during research by Loughborough Library Local Studies Volunteers.
The name 'Baron Charnwood'
6 November 2021
The title of 'Baron Charnwood' first appeared a hundred and ten years ago in 1911, but the peerage was extinct by 1955.
Godfrey Rathbone Benson was the first holder of the title. He was born on 6th November 1864 at Alresford in Hampshire. He lectured at Balliol and later married Dorothea Roby in 1897. Dorothea was a descendant of the Mundella family who were the founders of Viyella. The marriage brought him wealth and connections.
Godfrey Benson served as the Liberal MP for Woodstock in Oxfordshire from 1892 to 1895 then, after losing his seat, he lived and worked in Staffordshire. He became Mayor of Lichfield and served on the Council as a Councillor and Alderman until 1938. His political views were of the times – he fostered Anglo-US co-operation and opposed women's suffrage.
As a writer, among his many works, he published a religious study and authored books on Abraham Lincoln and Theodore Roosevelt.
In 1911 his ennoblement came about in the Coronation Honours of George V. He chose his title and became
'Baron Charnwood of Castle Donington in the County of Leicester'
Benson died in February 1945. His obituary stated that he chose the title as he could see the distant edge of Charnwood Forest from his home. He appears to have had no connection with Castle Donington (which is actually in Derbyshire). It was therefore rather a strange choice – but it was his own. His son, John Roby Benson was born on 31st August 1901. In 1945 he succeeded his father as Lord Charnwood but died in 1955 without issue.
Article and Research by Loughborough Library Local Studies Volunteers' Group
References:
Keil, Ian, Charnwode The Newsletter of the Friends of Charnwood Museum, No. 4.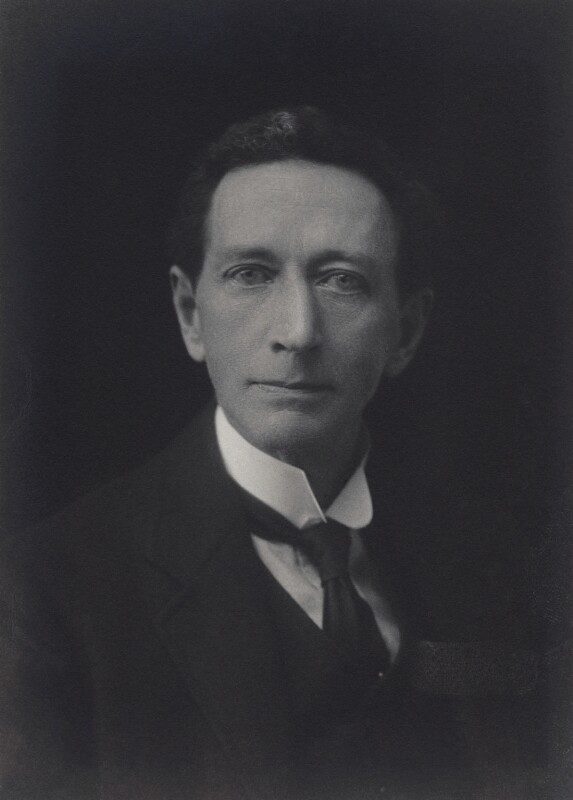 Barnum and Bailey cause a stir in the town …
28 October 2021
'I've discovered a report in the Leicester Chronicle of Saturday 28th October 1899 about a request to the Board of Guardians – at a meeting that took place on Tuesday the 24th of October 1899 – from the inmates of Loughborough workhouse asking to be allowed to see the procession of Barnum and Bailey's circus through the town. The request stated, 'We promise to keep sober and return home again in a peaceful and orderly manner.' The Guardians granted the request on condition that the inmates were taken in the charge of an official.'
'That particular meeting of the Board of Guardians was chaired by its vice chairman, Thomas Mayo, who was many times mayor of Loughborough, and the request was just a small part of the Board's fortnightly meeting. The main issue under discussion was about alterations at the workhouse for an isolation ward. The new infectious diseases hospital which had been built along Beacon Road was originally intended to be for typhoid cases only, so other cases from the workhouse could not be sent there.'
'Curiously I can't find any reports in the Leicester Chronicle of the actual Barnum and Bailey procession through the town, though it is clear that they were in Loughborough about the end of October to the beginning of November 1899.'
'The Leicester Chronicle of the 25th of November 1899 carried a report of the prosecution of a man named Fred Johnson, labourer, at the Autumn Assizes for attempting to pick another man's pocket outside the box office at Barnum and Baileys show in Loughborough. The incident occurred on the 2nd of November 1899 when a farmer named Edward Hive's went to see the show and was at the box office to get tickets when, he said, he felt a hand in his pocket.'
'Hives turned round and saw the accused,, who ran away without stealing anything. Hives chased him to cries of 'Stop, thief!' but couldn't catch Johnson, who was later apprehended and a policeman named Potter brought him to Hives for identification. At the time Hives had £3 15s in his pocket. Johnson said he was wrongly accused and that the gentleman had made a mistake, but he was found guilty and sentenced to three months imprisonment. Deputy Chief Constable Smith said that little was known about the prisoner. He apparently had no fixed home but travelled about the country selling books.'
Graham Hulme, with information sourced from the British Newspaper Archives website.
With thanks to Graham and to the Remember Loughborough Facebook Group for allowing us to reproduce his post here.