Christmas Cards #1
8 December 2020
People have been sending Christmas cards to friends and family for over a hundred and eighty years.
Early Christmas cards were hand painted with scenes from nature to remind everyone that plants, animals and birds would come back again at the end of the dark, cold winter.
The first ever printed Christmas card was made in England in 1843 and showed scenes of Christmas cheer alongside charity being given to the poor and needy. It was commissioned in 1843 by Henry Cole, an English civil servant and the man responsible for developing the 'Penny Post.'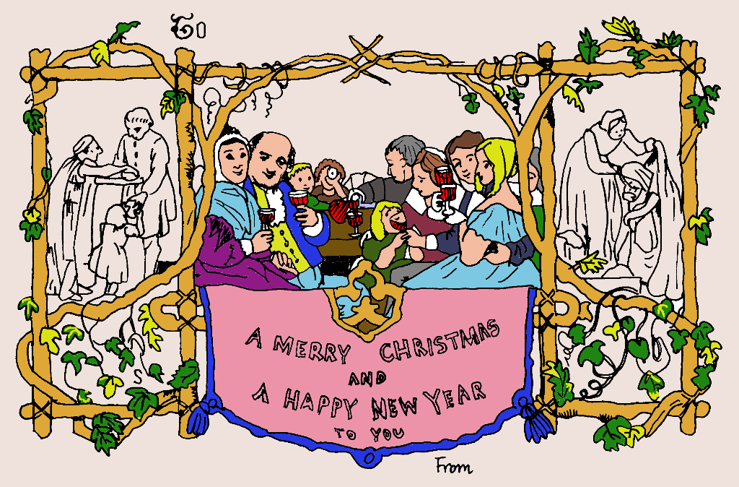 When do you send your Christmas cards?
Click here to read stories and memories about Christmas cards and come back tomorrow to see some local cards from the past.