Nurse Armstrong and a motorbike: District Nursing in Charnwood
1 June 2020
Remember Loughborough Facebook group member Jane Gott shares memories of her grandmother, who was a well-known figure in the Charnwood area.
'My Paternal Grandmother, Mary Alice Armstrong nee Eggleston (1898-1964) was a District Nurse and Midwife in and around the Loughborough area and did her rounds on a motorbike. She was always known as Alice.'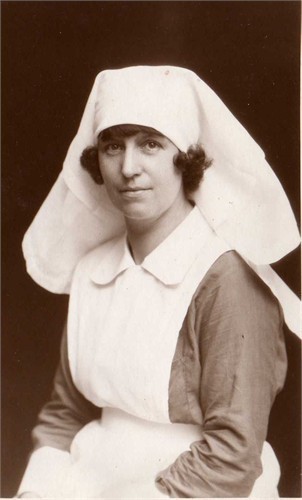 'She qualified in 1928. She worked in a hospital in Leicester for a time before moving to the District.'
'I don't actually know which area she covered and there's no one to ask as I am now the eldest. Any babies she delivered would be around my age and I was born in 1941.'
'The motorbike was my dad's – William Arthur Armstrong – which he gave to her when he was posted abroad with the Royal Engineers.'
'My parents met and married in Malta. Mum was a nanny to an army family, dad [was there with] the Royal Engineers.'
In World War Two, Malta's location in the central Mediterranean made it an important base for air and sea action against the Axis forces of Germany, Italy and Japan and it was heavily attacked.  A two-year siege of the island ended in November 1942 when the Axis alliance diverted their forces to Tunisia, and in April the same year, Jane and her parents docked at Liverpool on the Viceroy of India. From there, they travelled to Leicestershire to live with her grandmother. 
Jane was just 9 months old.
'On my Dad's Army records there was a contact address – Clay Street, Wymeswold. I don't know if she lived there for definite but some of my Eggleston Ancestors lived there. In 1942 she was living in Hoton. Her address was on the ship's manifest as we sailed home from Malta and I have my ration book with Hoton on it.'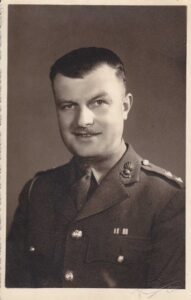 'I've no idea how long we stayed [in Hoton] but then we moved to York, then Grantham, staying with relatives while dad went back to Egypt.'
'My dad was a career soldier instead of following on in his father and grandfathers' footsteps.'
'Later my grandmother moved back to Loughborough and lived on Beacon Road, which is where we would have visited her. All my Dad's family came from Loughborough and surrounding areas – Armstrong, Eggleston, Hibbins, Clemerson – but I have only visited.'
'I do remember her telling us as children that she had looked after and nursed a Doctor. As a child it seemed strange to me that a doctor should get ill.'
I was allowed to keep her badge when she died.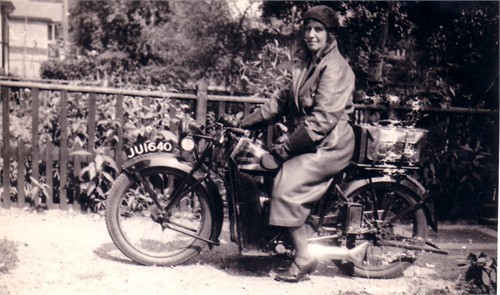 With thanks to Jane Gott, nee Armstrong, for allowing us to use this article, which was featured in the NHS Exhibition in 2017 at the Old Rectory, Loughborough.