Emmanuel Church, Forest Road, Loughborough
31 May 2020
Emmanuel Church was completed in 1837 at the beginning of Queen Victoria's reign.
The church had taken two years to build at a cost of £7000. The town was expanding and a new church was needed. At that time, Loughborough was divided into two parishes, the Parish of Loughborough and the Parish of Emmanuel, Loughborough.
The original patron of both churches was Emmanuel College, Cambridge. Emmanuel Church was consecrated on 4th September 1837 by John Kaye, Bishop of Lincoln. At that time, Loughborough was part of that diocese.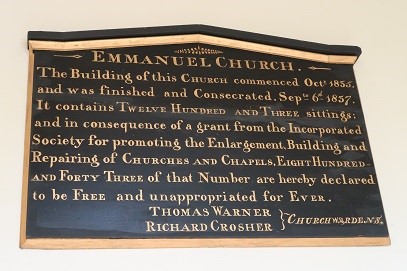 Thomas Rickman was the architect of Emmanuel Church. He is known as a major figure in the style of Gothic Revival. The church was built with a western tower and had 843 free seats for the use of the poor with 360 rented seats in the nave.
The original pews have been replaced and the church's first small organ was replaced in 1868 by a new organ which was enlarged in 1886. There have been many more improvements since then.
In 1837, the Rector of Loughborough was Rev'd William Holme and in 1848, the first Rector of Emmanuel was Rev'd J. Robert Bunch.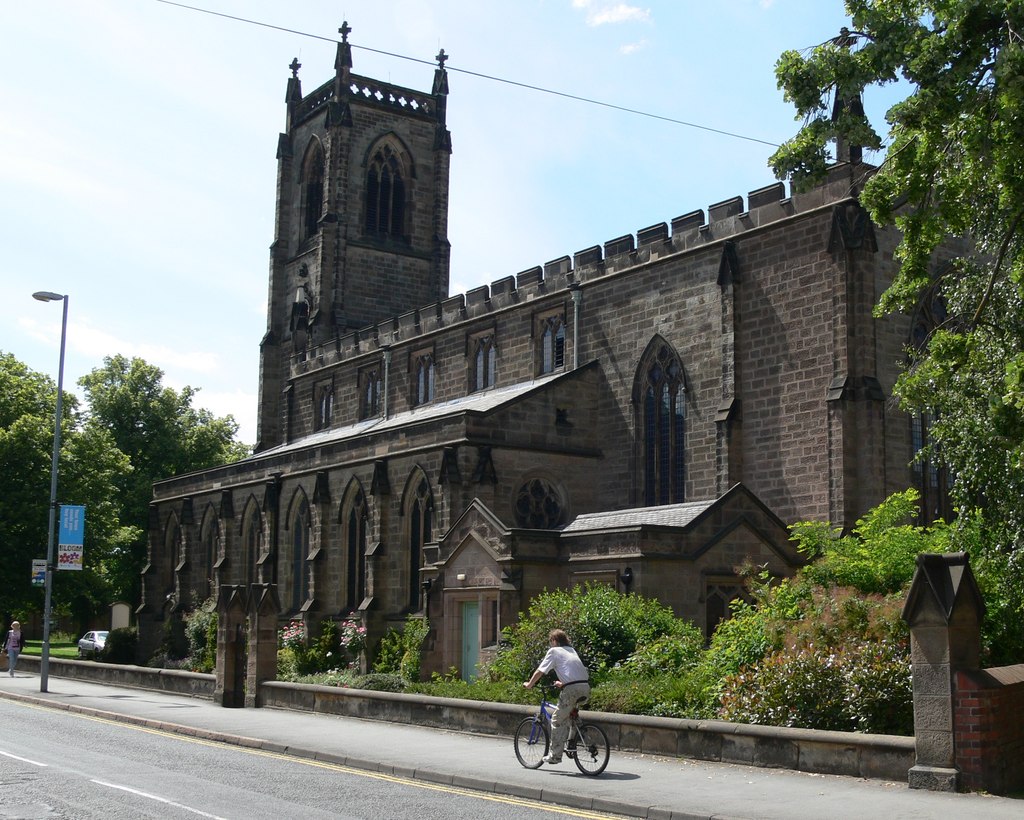 This article by Loughborough Library Local Studies Volunteers was originally featured in their exhibiton on Victorian Loughborough.