Ladybird's People at Work books remembered
17 June 2022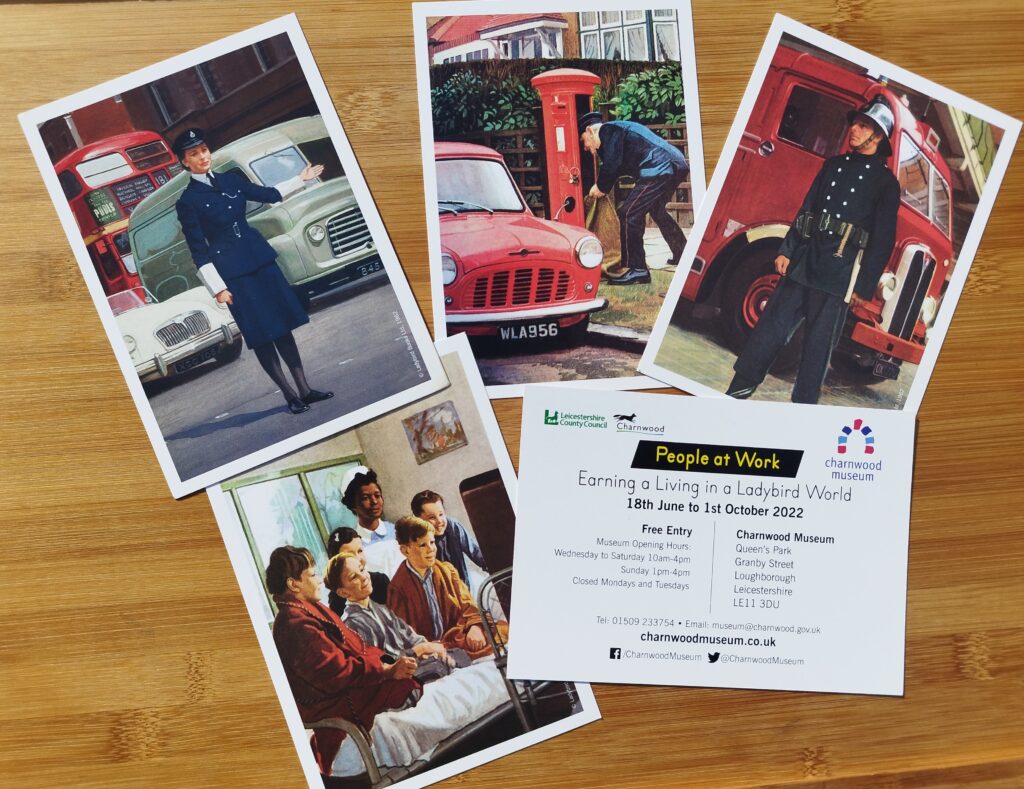 This week I nipped along to check out the 'People at Work – Earning a Living in a Ladybird World' exhibition at Charnwood Museum.
The Museum already commemorates Loughborough's link to Ladybird – the famous children's publishers which originated in the town – with a permanent display of books which can be read and enjoyed in a ladybird-patterned winged chair. Now, an exhibition based on titles from the company's People at Work series is also being displayed in their temporary gallery.
Ladybird's first series of occupation-themed books for their Key Reading scheme were published in 1962, illustrated with paintings by the artist John Berry. The second series, published in the 1980s, contained photographs of real workers, many of them of local people in workplaces in and around Loughborough.
Leicester County Council's museums and participation team have brought the topic up to date by with displays showing firefighters, nurses and police officers from today's workforce.
The exhibition runs at Charnwood Museum until 1st October 2022 and visitors can pick up a free set of postcards there, showing illustrations from the original series of books.
Alison Mott