Fire, fire! WW2 Loughborough as I Remember it #4
13 May 2020
'When the war broke out my husband and I both joined the fire fighters and took our turn on look out.'
'The shelter was where the bus station is now (currently The Rushes Shopping Centre) and although we went in it and directed other people to it, we preferred to take our chances together at home, instead of sleeping on the floor during an air raid.'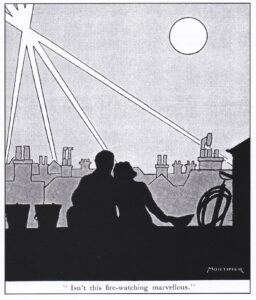 Read John Cory's memories of being in Loughborough's Home Guard here.
Read an article about the bombing of Leicester's Freeman Hardy and Willis Factory here.
Extracts from: 'Loughborough As I Remember It,' (unknown contributors) edited by Jean Carswell. Pub. Leicestershire Libraries and Information Service, 1989. ISBN 085 022 270 2.
Email us at lboro.history.heritage@gmail.com if you have photos or stories we could add to this post.