On this day in Loughborough … 1869
2 December 2020
2nd December 1869
'Mad-dog-at-large bites several people, including the assistant to Mr. Garton, Draper, of the Market Place.'
There's lots to be interested in in this short snippet of story, not least that the journalist who wrote it didn't think it worth noting the name of the man who'd been bitten, just his 'employer' – status, in Victorian times, being everything.
That employer was Joseph Garton, master draper, whose business premises in Market Place were given in the 1861 census as no. 21. He lived there 'above shop' with his 75-year-old mother Sarah and elder sister Elizabeth, who is noted as his housekeeper. Joseph is listed as 'keeping an assistant and a boy' – both coincidentally called Edwin (21-year-old Edwin Nutt being the assistant and 14-year-old Edwin Richards the apprentice, or 'boy,') both of whom resided with the family. Eighteen-year-old domestic servant Martha Yates completed the household.
Eight years had passed between the census record and the dog-biting incident, so it's impossible to know if the 'the assistant to Mr. Garton' was indeed Edward Nutt.
Joseph's shop stood at the end of the Market Place adjacent to the then London to Manchester Road, in a set of buildings since demolished (and replaced by another building which has also since been demolished!)
Joseph himself was destined for better things, moving on from the drapery business and into two other business premises in the town. But more of that in another post …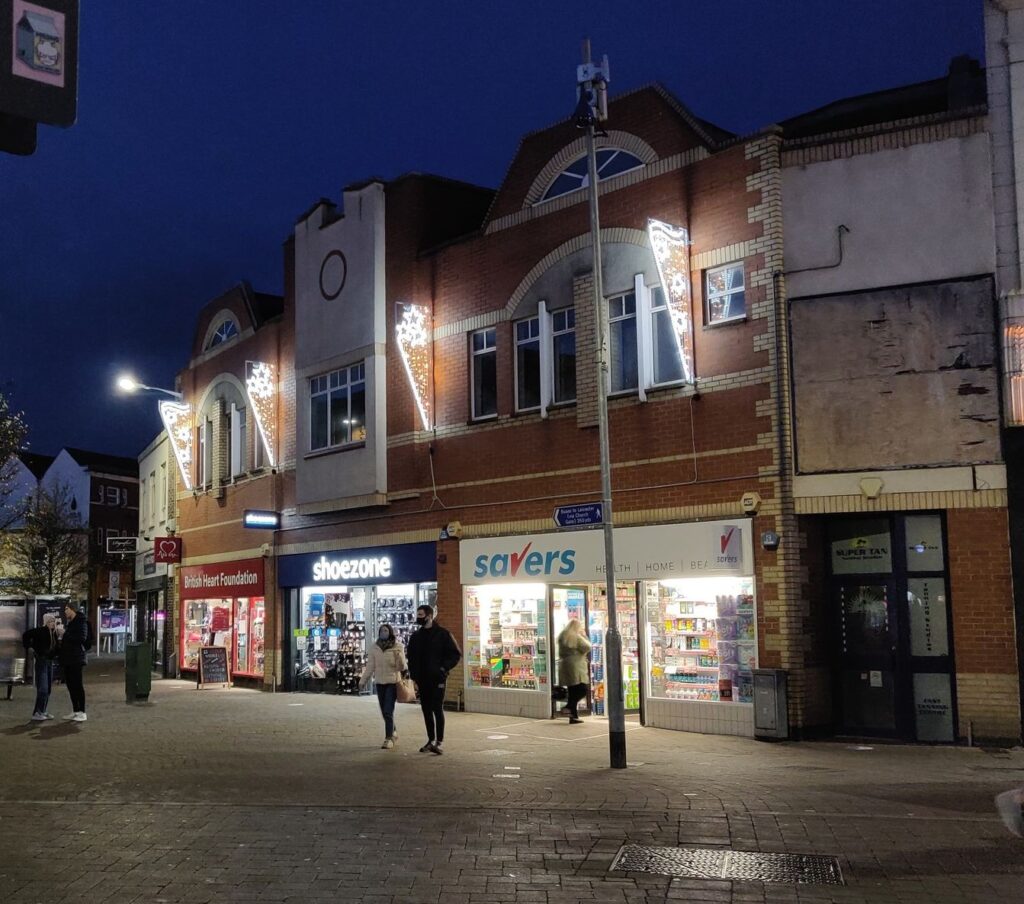 Snippets of history from the Loughborough Advertiser, Loughborough Herald and Loughborough Monitor, collated by Loughborough Library Local Studies Volunteers – source: Matthew's Local Newspaper Extracts Vol. 1.
Additional material compiled by Alison Mott.