On this day in Loughborough … 1st January 1900
1 January 2021
'In an address given before the Wood Gate Young People's Society, on the 1st January 1900, Mr Henry Godkin said 'my mother[1] was born on Plough Monday in January, with snow and frost outside, and she has told me what fearful condition her mother was in that day.'
'On Plough Monday, boys and men used to dress up in the most outrageous and horrifying costumes and were very rough on people who gave them nothing. They would force themselves into the houses, and you can imagine what a day of terror it must have been with those rowdy, drink-sodden, half-mad men. My mother remembers many such Mondays.'
Plough Monday is the traditional start of the English agricultural year and is generally the first Monday after Epiphany (the twelfth day of Christmas – therefore, the 6th of January.) It signalled a return to work following the Christmas festivities.
Traditions associated with Plough Monday vary from region to region but included hauling a decorated plough from house to house collecting money to support farm workers at a time of year when they were particularly badly-off.
Extract from: 'Loughborough in the XIX Century' by W A Deakin
Additional information sourced from Wikipedia.
Click here to see a recipe for a 'plough Monday pudding' traditionally made in Norfolk.
Compiled by Alison Mott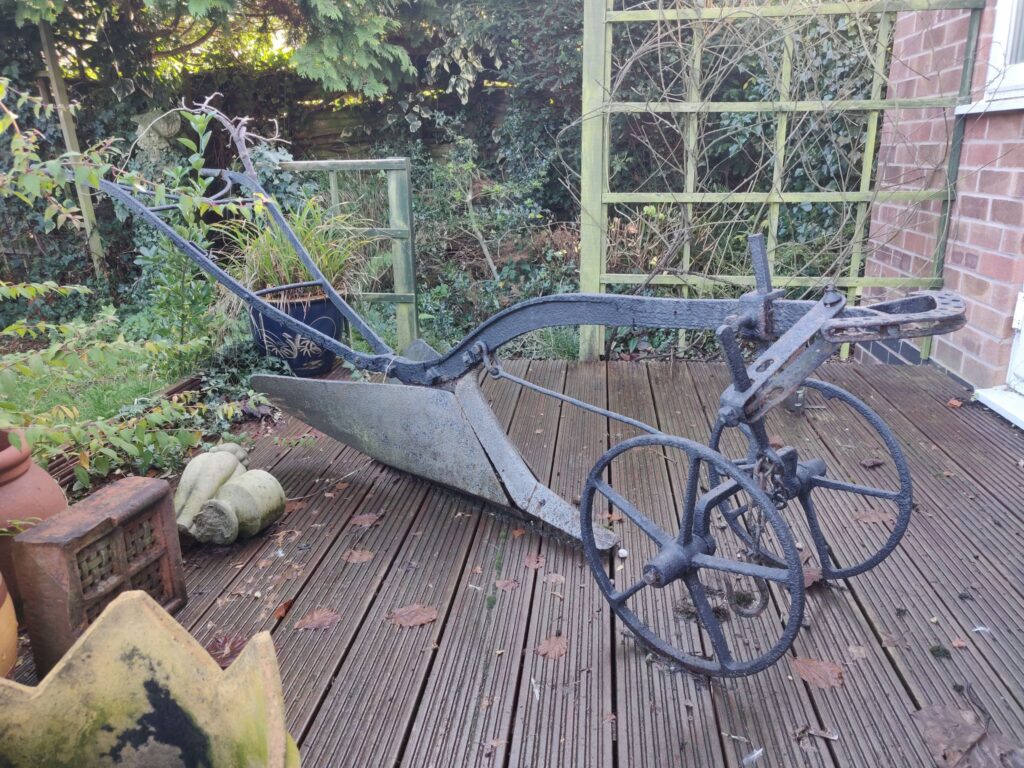 ---
[1] Mrs Godkin would've been born in the early 1800s