Please, sir, control those bands!
6 December 2020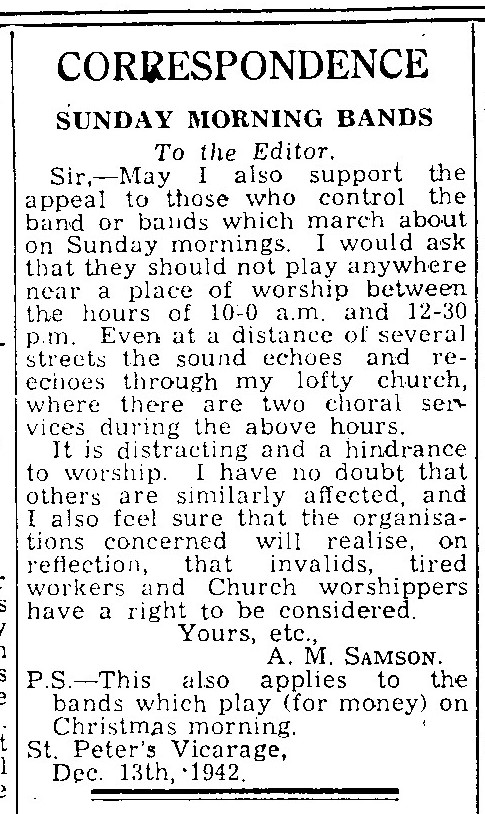 I know very little about Loughborough's bands, not being from a musical family and therefore never having followed them. My experience is confined to hearing my dad's memories of the brass bands he heard in childhood in Barnsley Park, the concert I went to in the '80s where the William Davis band played, (Roy Castle was the host; he was excellent and very funny, and the band were excellent, too,) and having been to a lunchtime concert or two in recent years at All Saints Parish Church.
Oh yes, and the odd times I saw the Salvation Army Band play in town at Christmastime and, once, in the street outside my childhood home. I was quite young and think they walked round the estate, playing music and collecting donations, but I may have got that wrong.
Whatever the case, I loved their music. On hearing the rich tones of the brass instruments when shopping, once, I remember pushing through the market crowds – drawn as if by magic – to find where it was coming from. There's something about the deep notes that makes me emotional. I've been to several of Kate Rusby's Christmas concerts in recent years and always cry at some point*. There you go, another 'brass band' experience I'd forgotten – I know more about them than I thought!
But I know nothing historical. Fortunately, however, my good friend Lynne Dyer does, having grown up in an area of Wales rich in brass band culture and being the parent of offspring who have played (still sometimes play?) for Hathern Band. You can read her excellent blog about the history behind village bands and about Loughborough's bands in particular here.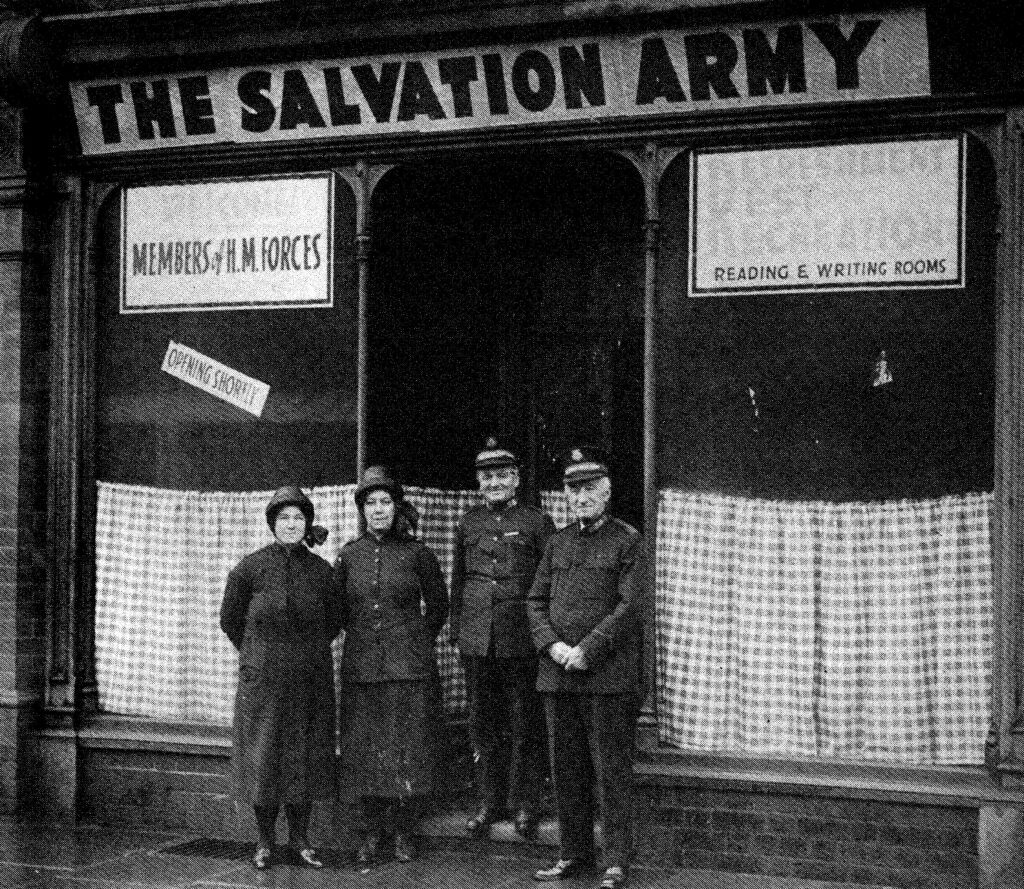 *Not a Christmas song, but this is one of the songs that does it – partly, now, because it reminds me of my dad!