The building of Loughborough Grammar School
3 August 2020
With its foundation stone laid in August 1850 by the Bishop of Peterborough, work began on a much anticipated new home for Loughborough's 'Grammar and Commercial School' for boys.
Construction was carried out by a builder by the name of Thomas Walpole, from bricks made at the nearby Tuckers Brickworks. The new school stood in ample grounds on what was then the edge of Loughborough, the town itself only extending at that time as far as King Street.
The school opened on 2nd August 1852 with 71 pupils on roll and has grown and expanded almost continually since that time.
In the school's 525th anniversary year, LGS archivist John Weitzel has collated the story of the construction of the Grammar School in relation to families of some of its pupils. You can read his fascinating publication – 'Bells, Bricks & Basins: the story of LGS through the lives of three local families,' here.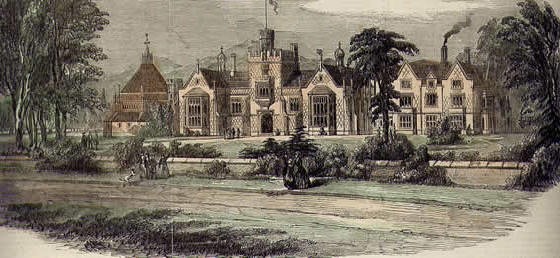 Find a timeline of the Grammar School's history here.
Find other LGS heritage archives here.