Annette Ashberry (1894 – 1990): a pioneering engineer
24 July 2020
In 1920 Loughborough was awaiting the arrival of a unique and pioneering project, an engineering factory run by and employing only women. Atalanta Engineering Ltd duly arrived with Annette Ashberry as the works manager.
Annette Ashberry had been born in Hackney in 1894 to a large Jewish immigrant family from Russia. WW1 proved tragic for her family – two of her brothers were killed in combat – but for Annette the war also opened doors to her future career. Like many other women she worked on munitions, initially at Park Royal in the shell section, but her keen interest and aptitude in engineering led to a move to Rugby by British Thomson-Houston, who then transferred her to their new plant in Coventry where she was dealing with magnetos.
However the end of hostilities meant her promising career path was abruptly and cruelly curtailed.
Like many other such women she moved to the Galloway factory in Tongland, Kirkudbright,but it became increasingly clear that opportunities for engineering apprenticeships and jobs for women in engineering simply didn't exist. The only solution they could see was to open an engineering factory run by only women and employing would- be women apprentices whom they would train. Encouraged by the newly formed Women's Engineering Society (WES) and especially Lady Katherine Parsons, wife of Charles the eminent engineer, they chose Loughborough because the principal and staff of the Technical College were welcoming and could also offer theoretical training .
The premises acquired in Selbourne Street consisted of a building with a roof, three walls and a dirt floor, inhabited by a horse, two pigs and some chickens. There was no electricity; a concrete floor, front wall and door had to be built before they fixed up gas pipes to provide lighting. The two three horse power engines were fuelled by paraffin. Nevertheless the eight women had a successful first year, making hand scraped surface plates and oil burners. The second year coincided with an economic slump and was close to disastrous. There were with few orders and difficulty in obtaining payments for products they had delivered. The eight staff were reduced to Annette Ashberry and one other woman. The scheme was in severe danger of collapse but bravely they cut their losses and decided to move to London where orders might be easier to find. They moved into an old windowless garage in the Fulham Rd and started again with just three small machines, leaving the door open for lighting and kept warm by oil stoves.
However at last their efforts began to be rewarded. In 1922 Annette Ashberry won a prize from the WES for the design of a dishwasher and obtained her first patent for a vegetable peeler. Then in early 1925 newspapers reported that Annette Ashberry, manager of the Atlanta Co Ltd London engineering concern, had been elected to the Royal Society of Engineers, the first woman to be so honoured. This was a significant and much reported coup.
On October 25th 1926 the Manchester Guardian reported:
For the first time in the history of the Society of Engineers (Incorporated) a paper will be read by a woman before the members at the Society's meeting to be held in Burlington House, on November 1st at 5.30. The contributer will be Miss A Ashberry.
In introducing Miss Ashberry the chairman said that she had gained her membership by qualification and not by favouritism and sex. Described as the managing director and works manager of a firm in Brixton, she chose as her address 'Some products of a small machine shop' and proceeded to describe the workings of Atalanta, with particular reference to its products including 'the Atalanta Screwdriver' which turned out to be something of a best seller at the time.
In 1925 they were doing well enough to move to larger and better equipped premises at 1-3 Brixton Rd.
In October 1928 there is evidence that Atalanta would be wound up, but in fact, led by Annette Ashberry it continued well into the thirties. In 1929 Atalanta (of Brixton) were exhibiting at the British Industries Fair with the Atalanta screwdriver, the Atalanta Hand Chuck and Atalanta Drilling Jig, and in the same year another first came when the Science Museum in Kensington asked the firm to make a working model of a rotary drying machine.
In 1931 newspaper photographs show Annette Ashberry with Amy Johnson, the aviatrix, on a visit to Atalanta. Amy Johnson expressed regret she hadn't known about the works and if she had would certainly have worked there rather than become a typist. (Amy Johnson joined Annette Ashberry as the second woman to become a member of the Society of Engineers after her famous flight to Australia in 1930.)
An article in Flight magazine on 29 April 1932 described Atalanta as having a staff of 20 women, carrying out subcontracts for a variety of aircraft companies. In later articles they are described as doing work for Marconi, the Air Ministry and the BBC. All these reports emphasised the women workers were not just machine operators but were being trained in engineering. The last reference to Atlanta and Annette Ashberry I found was in 1935. The reason for its closure is not known, but one could have been the incredibly hard work needed to keep it going. Another could have been the death of Lady Katherine Parsons in late 1933. She had always been a generous and enthusiastic supporter of the scheme. But, anyway, by then Annette Ashberry was already moving into a quite different field.
Living in London flats her hobby had been designing out of the ordinary window boxes. She planted them up with alpines and slow growing dwarf conifers to produce landscapes or miniature gardens. Seeing they had an appeal for flat dwellers, the elderly, and disabled gardeners she obtained premises in Church St Kensington and began a commercial venture which proved remarkably successful. The Times gardening correspondent reported in 1938:
Certainly each production seen in the South Kensington nursery where the gardens are prepared combined the skill of the horticulturalist and the imagination of the artist, and delicate down to the last detail.
In fact she was asked to design and plant up a miniature garden as a birthday present for Princess Elizabeth, to be located at Royal Lodge in the model house, Y Bwthyn Bach, given by the Welsh nation to the Queen as a child. In June 1952 Pathe News reported on her work.
However her growing business was curtailed by the onset of WW2. She returned to engineering again when she was sent to Hoffman's ball- bearing factory in Chelmsford. Making essential aeroplane parts it was a key target for attacks by German planes, but happily she survived the war and in 1945 purchased a cottage with land in Chignal Smealey, a village on the edge of Chelmsford where she restarted her miniature garden business.
This project was an undoubted success as she developed garden troughs to be placed outside on pedestals, produced fern and bottle gardens and designed alpine lawns. Her nursery and her designs became rightly famous. She exhibited at Chelsea Flower Shows, at The Festival of Britain Exhibition, and appeared on television. Her first book Miniature Gardens published in 1951 was reprinted many times, translated and has become something of a classic. It was followed by six more books which were equally well reviewed.
She died in 1990 at her home, surrounded by her beloved garden.
Annette Ashberry had actually been born Hannah Annenberg but her family changed their surname change from a German sounding name in response to the anti-German feelings prior to WW1. In her gardening business she was known as Anne Ashberry and most people knew nothing of her earlier life as a pioneering engineer. She was a remarkable woman. She battled against so many difficulties, working with real determination to find success in two very different fields.
© Shirley Stewart
April 5th 2018
References
Women's History Review Volume 12 issue 3 September 2003 p 333-350
Georgina Clarson, 'A fine university for women engineers:a Scottish munitions factory in WW1' http/ www.informaworld.com/smpp/content
Engineering for Educated women. The Works and Environment Galloway Engineering Co.Ltd. www.old-kirkcudbright,net/paged/factory.asp
Dorothee Pullinger, http//news.bbc.co.uk/local/southscotland/hi/people and places/history
www.theiet.org/about/libarc/exhibition/women/wes.cfm
www.gracesguide.co.uk/Atalanta
https://worldwide.espacenet.com
https://www.britishnewspaperarchive.co.uk
https://the guardian.newspapers.com
https://www.the times.co.uk/archive
https://trove.nla.gov.au/newspapers
https ://paperspast.natlib.govt.nz
Conversations with people who knew Annette Ashberry including N Creina Glegg, her partner and Lesley Hayward her great niece.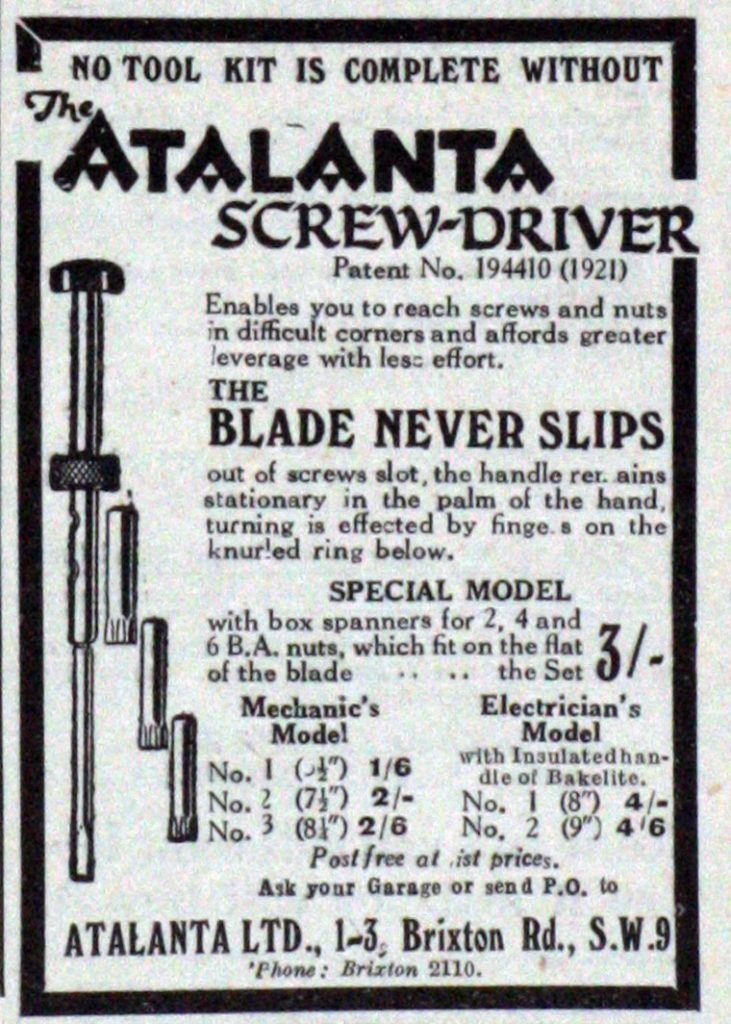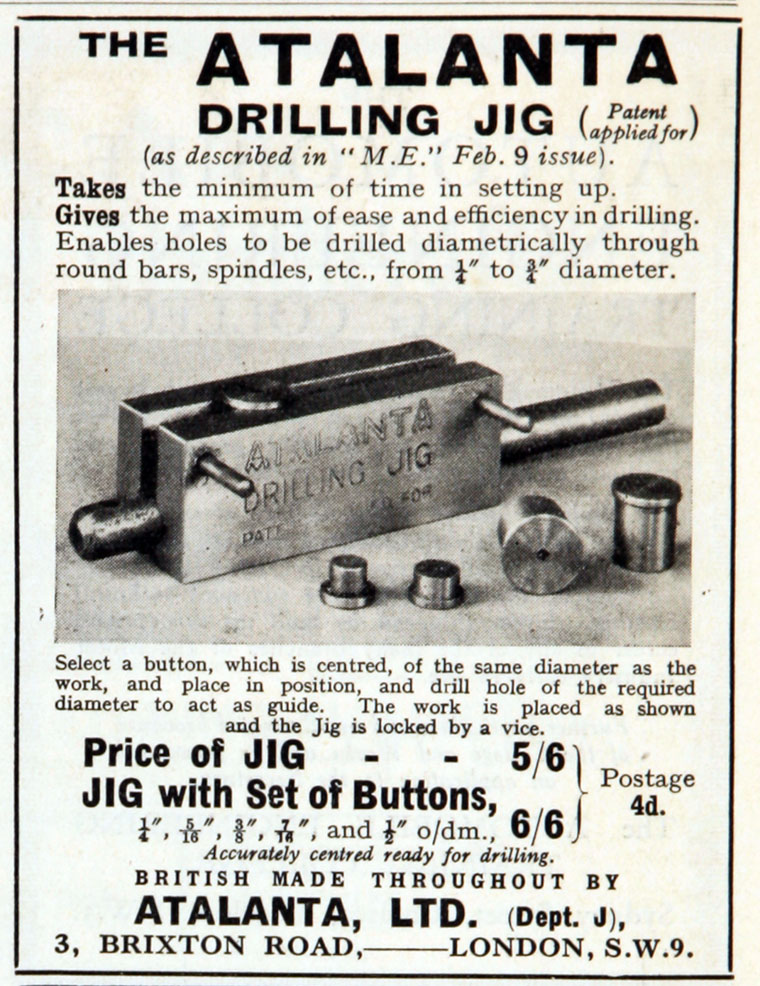 © Mary Evans Picture library
This article was originally published here in April 2018.