To Quorn from Canada
5 September 2022
Letters Home from Quorn to Canada – 1838 to 1857: Pioneers and Hollywood Stars
Loughborough Library Local Studies Volunteers have announced the publication of their latest local history book, based on a collection of letters held in their archive and research they've carried out into the people who sent and received them.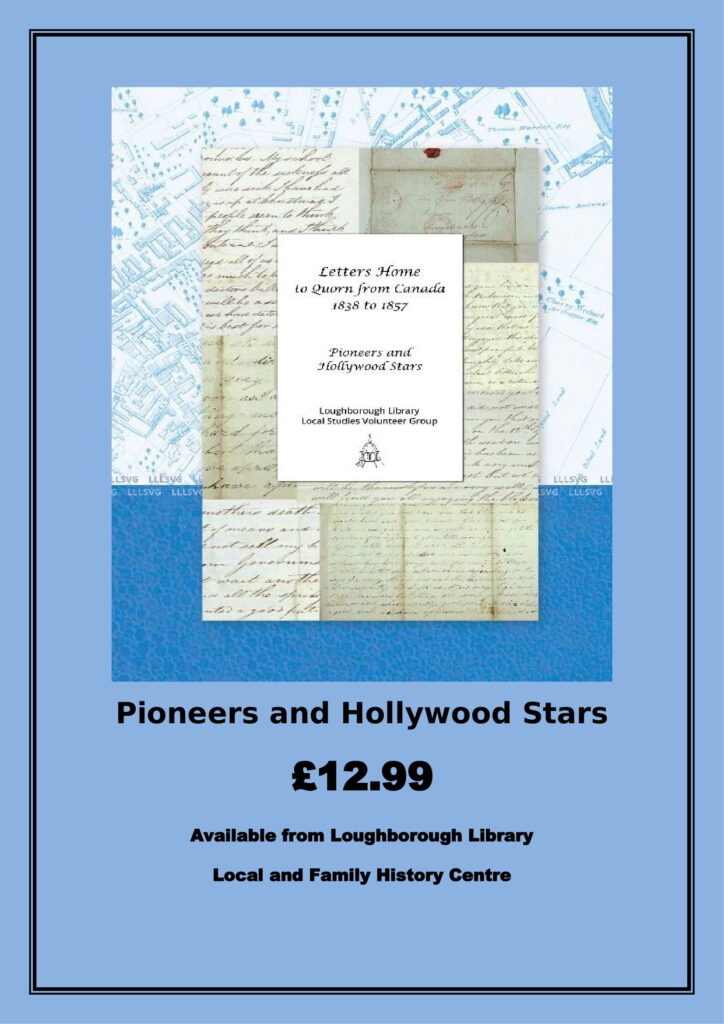 William and Ann Dobson emigrated to Cobourg, Ontario in 1837, sending letters back home to the Lynes family of Quorn from 1838 to 1857.
These letters – discovered unexpectedly by Loughborough Library Local Studies volunteers in their own collection – tell of the family's struggle to make a go of life in the far-flung British colony, with deeper research revealing them to be linked to business families across the world and even an Oscar-winning Hollywood star. The new book shares the nuggets of information the volunteers have so far found out.
Pioneers and Hollywood Stars is available to buy for £12.99 from the Local and Family History Centre at the Library, with all profits used to fund further projects by the volunteers. The Local and Family History Centre is open to the public as follows:
Monday: 10 am to 12 noon
Tuesday, Thursday and Friday: 10 am to 12 noon and 2 pm to 4 pm
Saturday mornings: by appointment only
(Please note that the Library is closed on Wednesdays and Sundays).
For further details, contact the LLLSVs on 0116 305 2437 during opening hours or by email on lllsv@gmx.co.uk.