Fearon Fountain unveiled
31 August 2020
Loughborough's iconic drinking fountain was unveiled in the Market Place on 31st August 1870 by Archdeacon Henry Fearon, who presented it to the town to mark the arrival of its long-awaited public water supply on the completion of the Nanpantan Reservoir.
The fountain was made for Fearon by James and William Forsyth, brothers from Scotland with extensive experience of creating monuments for clients across the country. It's built in a simple rustic style, with a base of Ashlar (finely-dressed stone) and four columns of polished Aberdeen granite, each topped with carved foilage. On top of these sit four arches and a canopy on which are carved the year of unveiling and a coat of arms. A cast iron lamp caps the structure.
Carved lions' heads adorn two sides of the fountain, with polished marble basins to the remaining sides. Metal cups on chains were originally fixed beside the basins.
An inscription is spaced around the four sides of the fountain: 'our common mercies – loudly call – for praise to God – who gave them all.'
Brass plaques are now set into the pavers around the base of the fountain, a modern addition commemorating the towns' partnership with communities across the world.
The fountain has a Grade II listing and was restored in 1981, when it was raised slightly higher by the addition of a plain plinth. Unfortunately it doesn't currently dispense water.
A huge crowd gathered to see Archdeacon Fearon dedicate the fountain back in 1870, and to watch him drink the first cup of water from it.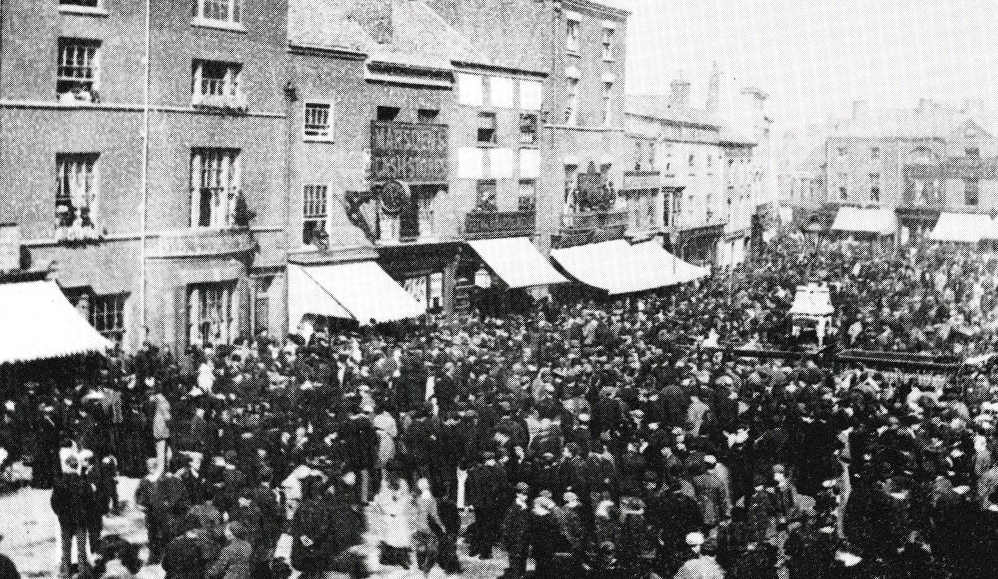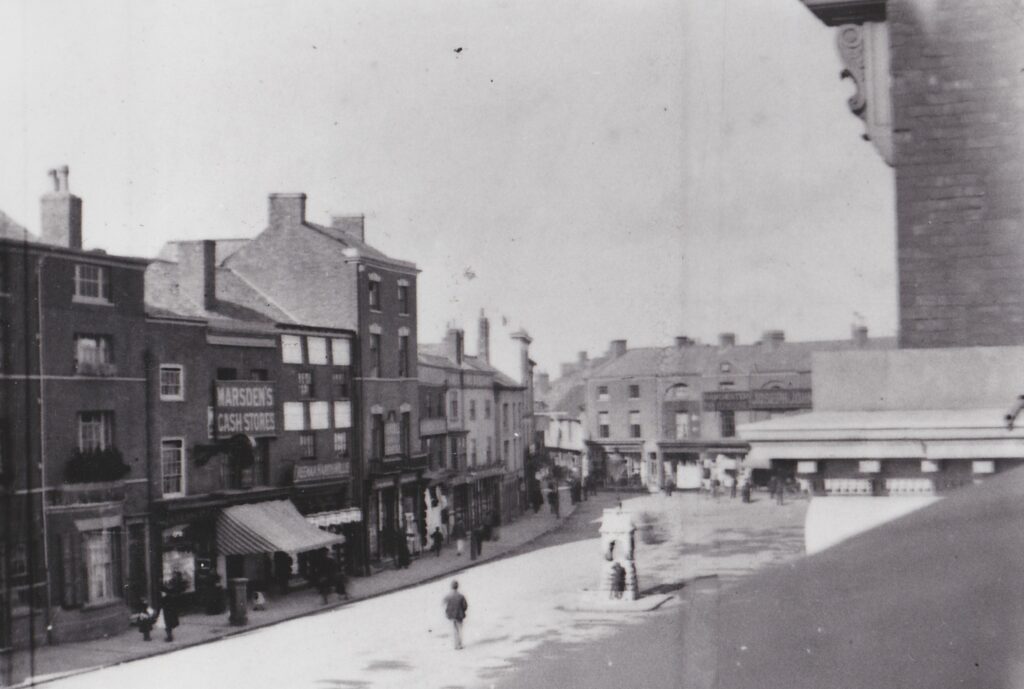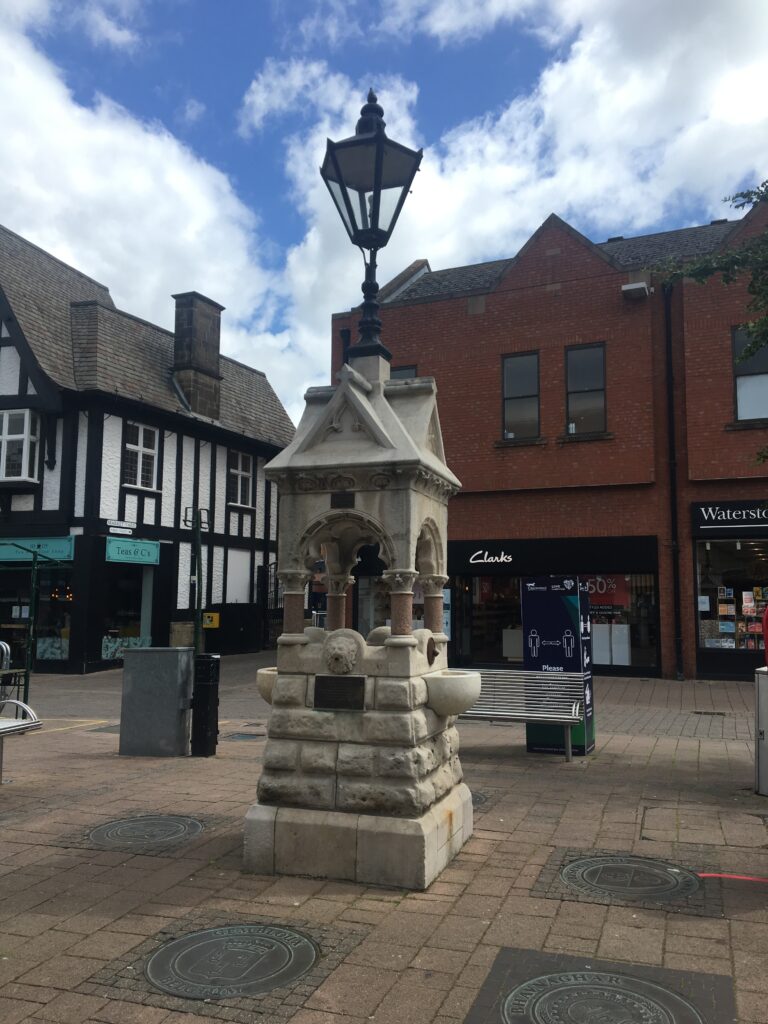 Alison Mott